10 Top Government Infosec Leaders for 2011
Our 2nd Annual List of Government Cybersecurity Luminaries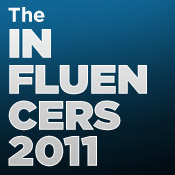 A year ago, we introduced The Influencers, which spotlighted the most influential people in government cybersecurity for 2010. Those on the 2010 list remain among the most prominent individuals in government IT security in 2011.
See Also: Live Webinar | Cutting Through the Hype: What Software Companies Really Need from ASPM
For 2011, we add 10 new luminaries to the roster of The Influencers.
What makes an Influencer? It's a combination of position and know-how. Plus, each of The Influencers has demonstrated the ability to lead and collaborate, characterists of individuals who have a proven history on getting things done.
How did we choose them? We queried the GovInfoSecurity.com advisory board and other government IT security thought-leaders and experts to identify candidates, with the editors making the final decision on the 2011 lineup of The Influencers.
What differentiates this year's list from last year's lineup is the inclusion of several state IT security trendsetters as well as behind-the-scenes individuals who aren't as well known as others on the list, but have enormous sway in the government cybersecurity community.
The Influencers for 2010 included:
President Barack Obama
Cybersecurity Coordinator Howard Schmidt
Federal CIO Vivek Kundra
NSA Director Keith Alexander
Navy CIO Robert Carey
State Department CISO John Streufert
Sen. Joseph Lieberman
DHS Deputy Undersecretary Philip Reitinger
NIST Computer Scientist Ron Ross
Rep. James Langevin