Top 12 Recommendations for Your Security Strategy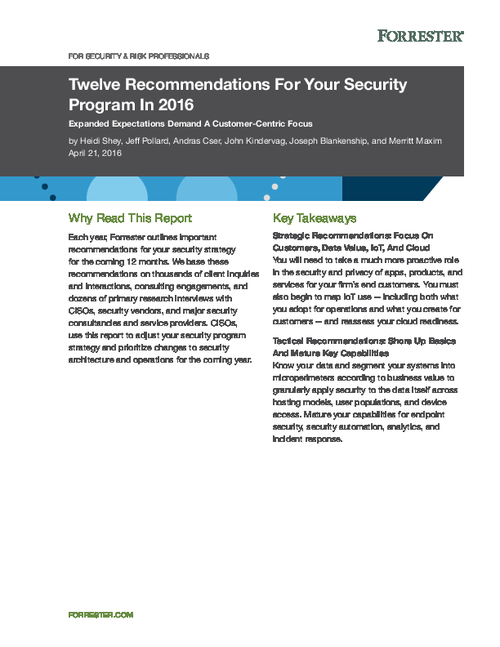 Based on the past year, Forrester outlines important recommendations for your security strategy for the coming 12 months. The recommendations are based on thousands of client inquiries and interactions, consulting engagements, and dozens of primary research interviews with CISOs, security vendors, and major security consultancies and service providers. CISOs and security teams use this report to adjust their security program strategy and prioritize changes to security architecture and operations.
Everyone will need to take a much more proactive role in the security and privacy of apps, products, and services for your firm's end customers. If you haven't already, you must also begin to map IoT use, including both what you adopt for operations and what you create for customers, and reassess your cloud readiness and usage.
Download this report to learn the key recommendations for confidence in your security strategy, including:
Expanding your charter to include customer-facing security;
Defining your IoT security use cases;
Uniting prevention and detection on the endpoint.