SANS Spearphishing Survival Guide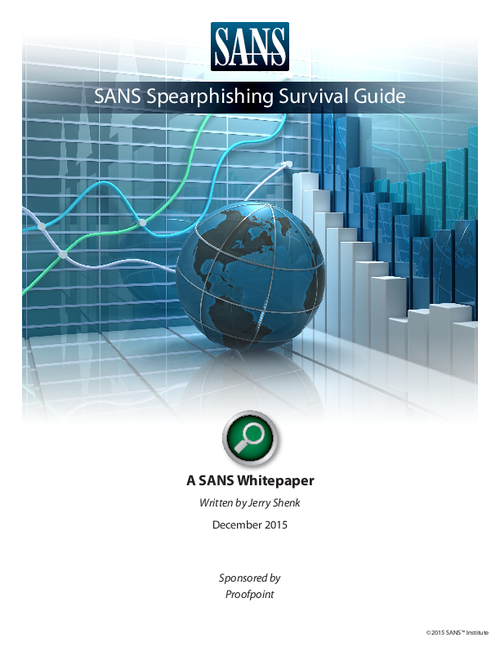 Spearphishing is a targeted email scam with the sole purpose of obtaining unauthorized access to sensitive data. Cybercriminals are using social media, mobile apps and other sources to effectively personalize messages and websites going undetected to steal your confidential data.
Download the SANS Spearphishing Survival Guide to explore advanced email attack progression and the protection and prevention techniques your organization needs to meet the challenge of fighting today's advanced spearphishing threats.