Detect, Monitor and Respond Effectively with Your Network Security Playbook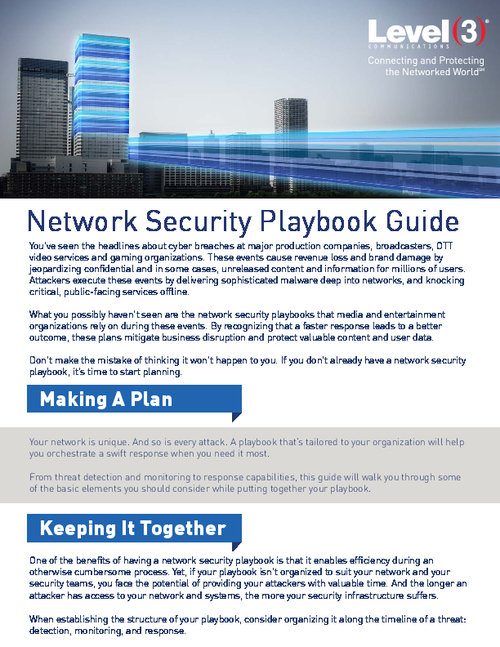 You've seen the headlines about cyber breaches at major production companies, broadcasters, OTT video services and gaming organizations. What you possibly haven't seen are the network security playbooks that media and entertainment organizations rely on during these events. By recognizing that a faster response leads to a better outcome, these plans mitigate business disruption and protect valuable content and user data.
Don't make the mistake of thinking it won't happen to you. If you don't already have a network security playbook, it's time to start planning.
Download this white paper to explore :
How to plan and organize your playbook to suit your network and security teams
Key sections to include in your playbook
How to implement proactive monitoring and mitigation to accompany your playbook