Aligning Vulnerability Management Priorities with the Highest Impact Threats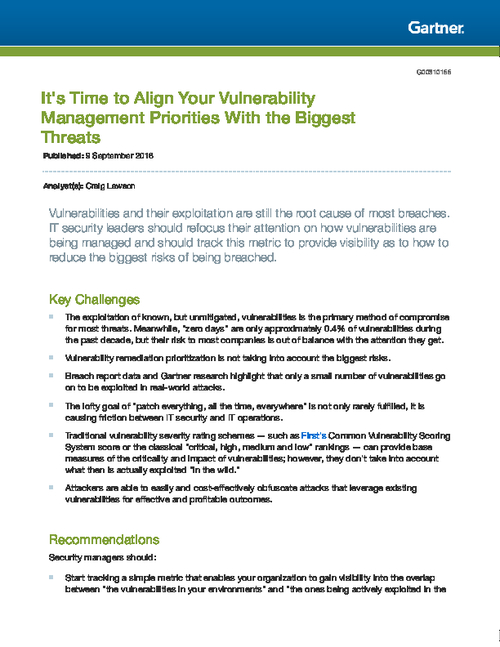 The exploitation of known, but unmitigated, vulnerabilities is the primary method of compromise for most threats since attackers are able to easily and cost-effectively leverage existing vulnerabilities for effective and profitable outcomes. It's time to align your vulnerability management priorities with the biggest of these threats. IT security leaders should refocus their attention on how vulnerabilities are being managed and should track this metric to provide visibility as to how to reduce the biggest risks of being breached.
Download this whitepaper which advises:
Prioritizing the patching of vulnerabilities being exploited in the wild;
How to properly understand and evaluate the "zero day" problem;
What to do if you can't patch, or if there is no patch available.
Download whitepaper