Top Business Continuity Skills
Key Traits Needed When Faced with Disaster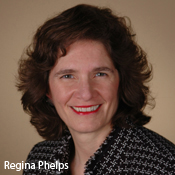 Events such as Superstorm Sandy provide an opportunity for business continuity pros to shine. What are the essential skills they need to face a crisis?
See Also: OPM Breach Aftermath: How Your Agency Can Improve on Breach Prevention Programs
When Sandy struck the east coast in late October, businesses, hospitals and entire communities struggled to maintain operations in the face of massive storm damage and power outages. The storm tested the region's critical infrastructure, and it provided a stage for business continuity and disaster recovery pros to showcase the skills and plans they previously has developed and tested.
Related Content
The disaster showed that business continuity professionals can offer a great amount of assistance to their companies during a disaster if they know the basic skills, says Regina Phelps, principal at EMS Solutions Inc.
Those skills include:
Situational awareness: "They need to really have broad situational awareness so they can understand not just what's happening to them right this moment, but going forward," Phelps says in an interview with Information Security Media Group's Tom Field [transcript below].
Improvisation: Business continuity plans are common, Phelps explains, but too often people fail to consider the worst-case scenario. "When it doesn't work, you have to improvise," she says.
Creativity and Adaptability: "[Business continuity pros] need to be creative," Phelps says. "They've got to be thinking of different ways of doing something and really not being wed to the old plans that they've always had."
Decisiveness: Professionals are often hesitant to act on something because they're seeking more information on the situation, a characteristic Phelps says needs to be corrected. "We're not going to know everything until it's all over," she says. "People in business continuity roles are going to have to make some decisions, even with incomplete information." And if the decision is wrong, they'll have to proceed with another decision, Phelps says.
Reevaluation: During and after a disaster, professionals need to be reevaluating their efforts, Phelps says, including whether they've dealt with this situation before, can it be handled better, what could be done differently, and what's missing.
In an interview about response to Hurricane Sandy, Phelps discusses:
The most important elements of organizations' response plans;
Where organizations are most vulnerable;
Advice to business continuity pros to best help their organizations.
Phelps is an internationally recognized expert in the field of emergency management and continuity planning. With more than 26 years of experience, she has provided consultation and educational speaking services to clients on four continents. She is founder of Emergency Management & Safety Solutions, a consulting company specializing in emergency management, continuity planning and safety.
Preparation for Hurricane Sandy
TOM FIELD: I know you're on the west coast but I know you've been talking with your east coast contacts all morning. How well prepared is the east coast for Hurricane Sandy?
REGINA PHELPS: I think the east has certainly done a lot over the last few years to get better prepared for events like this. The thing that makes Sandy a little bit unusual is that it really creates what I call a trifecta. If you look at continuity planning overall, continuity planners basically look at three possible scenarios: loss of building, loss of staff and loss of data. Sandy has the potential to create all three. There's a high probability that people will not be able to get into their places of business through many parts of the east coast. There's also a unique possibility that people will not be able to get to work for many reasons. There could be transit-related issues. We've certainly seen tremendous closures of transit systems in the east coast, but we also are going to be seeing a huge impact on people's homes. When people are impacted, their homes and their communities, they won't be able to get to work easily because of either home damage, personal injuries, family illnesses or injuries, and so there's a very strong likelihood that there will be a lot less people able to come to work to recover a business.
Follow Jeffrey Roman on Twitter: @gen_sec
Latest Tweets and Mentions