Giving Non-IT Execs Onus for IT Risk
Oregon CISO Theresa Masse on Agency Directors and IT Risk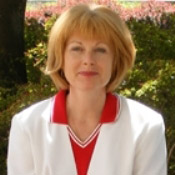 Executives deal with risk all of the time, except that is, information technology risk. For many non-IT leaders in government and business, IT risk is outside their comfort zone. Oregon CISO Theresa Masse wants to change that."Agency directors tend to think of information security only from a technology perspective, so we want to help them become more engaged in understanding that protecting their info assets is an executive leadership responsibility. And it's not appropriate for the IT management to determine risk for that agency," Masse says in an interview with GovInfoSecurity.com.
Related Content
"It's important for us to ensure that executive agency leadership has information security and the protection of information assets on their radar screen," Masse says, "and that they have it in perspective with all of the other types of risks that they deal with on a day-to-day basis, and determine what's acceptable from the information security perspective."
In the interview, conducted by GovInfoSecurity.com's Eric Chabrow, Masse discusses:
Steps the state is taking to engage non-IT managers in IT risk decisions.
Workshop and forums being developed to get buy-in from agency leaders.
Improving communications between non-IT managers and IT security professionals on information risk.
Masse has been Oregon's CISO since 2004. Previously, Masse established the information security office at Oregon's Department of Human Services, the state's largest agency. Earlier in her career, she served as director of corporate and information security at engine maker Cummins Inc. Masse holds a master's degree in management from Webster University.
Latest Tweets and Mentions