Gartner's John Pescatore on 2010 Threats, Trends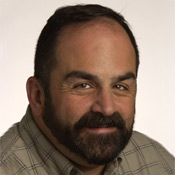 Malware, Consumer Technology, Social Networks Head the List of Vulnerabilities
Know what scares security expert John Pescatore the most? The image of a remote employee sitting at a home office or public setting, plugging into an unsecured network, accessing critical business data via a personal laptop or PDA.
Organizations have never had so many security risks in so many remote locations, says Pescatore, VP and Distinguished Analyst with Gartner, Inc. Mitigating these risks will be among the primary challenges for information security leaders in 2010. In a discussion of security trends, Pescatore offers insight on:
Related Content
Emerging threats;
Emerging solutions;
The role of education and training to help meet security needs.
Pescatore has 31 years of experience in computer, network and information security.
Prior to joining Gartner, he was senior consultant for Entrust Technologies and Trusted Information Systems, where he started and managed security consulting groups. His previous experience includes 11 years with GTE, as well as employment with NSA and the U.S. Secret Service.
Latest Tweets and Mentions