Why Insource Forensics?
Making the Business Case for Internal Forensics/eDiscovery Team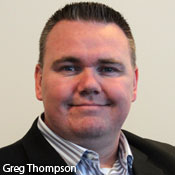 When it's time to stand up in court and discuss forensic evidence in a legal matter, you need someone who knows your business best, says Greg Thompson, VP enterprise security services at Scotiabank Group.
"We built a team here that has the technical and legal competencies - in other words, they can stand up in court," says Thompson. "With that team, and with enabling technology we are deploying here, we estimate we're going to save thousands of dollars - hundreds of thousands in some cases, in various litigations" because his in-house team can do the work more efficiently and effectively than an outsourced party.
Related Content
In an exclusive interview about forensics and ediscovery, Thompson discusses:
Changes brought by consumerization and cloud computing;
The benefits of insourcing a forensics team;
Advice for organizations looking to develop internal forensics and ediscovery teams.
An IT and Security professional with 23 years industry experience in industries ranging from Telecommunications to the Financial Services Industry. Thompson has held various senior level Information Security management positions, including head of global IS security and CISO for Manulife Financial Corp. He achieved his CISSP accreditation from ISC2 in December 2001. Thompson is a graduate of the Richard Ivey School of Business Executive Leadership Program at the University of Western Ontario.
Latest Tweets and Mentions