Facial Biometrics Pose Privacy Woes
Lack of Consent Bothers Privacy Advocate Beth Givens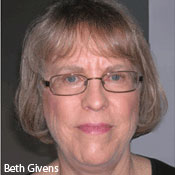 Facial recognition technology could prove to be an effective way to authenticate individuals seeking entry to secured buildings or databases storing sensitive information. But the biometric technology already is being abused, and IT security managers employing facial recognition should be careful to encrypt the biometric data, cautions a privacy rights leader."If they back up those applications with good, solid privacy policies and practices, they'll be in good shape," Beth Givens, founder and director of the Privacy Rights Clearinghouse, says in an interview with Information Security Media Group (select one of Podcast Options at right to listen).
Related Content
Givens says the danger of privacy loss is a major problem with facial recognition technology. She cites a Carnegie Mellon University study in which using only a photo of a person's face and information publicly available online, researcher identified the person's birth date, personal interests and Social Security number.
"To me, that's astounding," Givens says. "There are many places where you can get a person's birth date; in fact, that's public information. But being able to link it to a Social Security number as well as personal interest is another matter entirely, that takes it to an all new level."
In the interview, Givens explains that use of facial recognition technology could:
Violate privacy rights by not getting an individual's consent.
Result in unequal treatment of consumers by businesses.
Encourage stalking and violence.
Givens founded the Privacy Rights Clearinghouse in 1992. She developed the clearinghouse's Fact Sheet series that addresses a wide variety of privacy matters. Givens also authored the encyclopedia entries on identity theft for Encyclopedia of Privacy, World Book Encyclopedia and Encyclopedia of Crime and Punishment. She also authored The Privacy Rights Handbook: How to Take Control of Your Personal Information (Avon, 1997) and co-authored Privacy Piracy: A Guide to Protecting Yourself from Identity Theft (1999). She contributed a chapter on consumer and privacy rights to the 2006 book, RFID: Applications, Security and Privacy.
Latest Tweets and Mentions