Will Pelgrin: The CISO-Plus
The CISO's CISO Still Sways Gov't Infosec from the Outside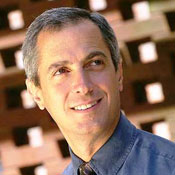 The CISO's CISO still sways government infosec from the outsideWhen Will Pelgrin served as the top IT security officer of New York State, another state's chief information security officer called him the CISO's CISO (see The CISO's CISO). Pelgrin earned that reputation, in part, by creating the Multi-State Information Sharing and Analysis Center, known as MS-ISAC, a 50-state consortium that collects information on cyberthreats to government and critical infrastructure IT and shares that data among the states and local governments.
Related Content
Related Whitepapers
Pelgrin left his post as New York's director of cybersecurity and critical infrastructure coordination last summer to take on a new role, one that could be called CISO-Plus. He became chief executive officer of the Center for Internet Security, a not-for-profit that provides IT security benchmarks, which acquired MS-ISAC and the U.S. Cyber Challenge (watch video Searching for the Good Hacker, the group that sponsors cybersecurity competitions and education programs to encourage high school and college-age students to pursue careers in IT security.
"We recognized that a different organizational structure would be more appropriate, one that had the ability to be much more flexible and to move at much more laser speed to challenges that we all face," Pelgrin says in an interview with GovInfoSecurity.com.
Pelgrin points out that President Obama's Cyberspace Policy Review and the Commission on Cybersecurity for the 44th Presidency recognized the need for a non-governmental organization to help bridge the gap between the public and private sector, another goal of the expanded of the Center for Internet Security.
In the first of a two-part interview, conducted by GovInfoSecurity.com's Eric Chabrow, Pelgrin also discusses:
How MS-ISAC and U.S. Cyber Challenge fit into the expanded Center for Internet Studies.
Why the center will not acquire other organizations in the near future.
How the center is funded.
Pelgrin addresses the major cybersecurity challenges facing local and state government IT security organizations in the second part of the interview that will be posted in the coming days.
When he served as New York's cybersecurity director, Pelgrin headed the New York State Public/Private Sector Cybersecurity Workgroup, a group of officials representing federal, state and local governments, academia and business, that ensured cyber readiness in the state. He also served as a member on the Commission on Cybersecurity for the 44th Presidency, which recommended cybersecurity policy in 2008 to the incoming president.
Latest Tweets and Mentions