Bill Would Mandate Medical Device IDs
Seen As a Way to Improve Patient Safety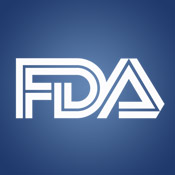 Four U.S. senators have introduced legislation that would require unique identifiers for implantable medical devices and ongoing monitoring of the devices for safety issues.
See Also: LIVE Webinar | Stop, Drop (a Table) & Roll: An SQL Highlight Discussion
Sens. Jeff Merkley, D-Ore., Charles Grassley, R-Iowa, Michael Bennett, D-Colo. and Herb Kohl, D-Wis., introduced the Ensuring Safe Medical Devices for Patients Act on March 15.
The legislation would require the Food and Drug Administration to issue a final rule by the end of this year, requiring implantable devices to carry a unique numerical identifier "so products can be tracked through the distribution chain and once they are being used with patients," according to a statement from the senators.
Last July, the FDA submitted a proposed rule calling for such an identifier to the Office of Management and Budget, which reviews regulations before they go through the final approval process. But OMB has yet to release the rule.
The senators contend that a unique identifier will make it easier to track down devices that are harmful or defective. They note that harmful or defective devices were associated with the death of almost 5,000 Americans in 2009.
In its proposal submitted for OMB review, the FDA noted: "A unique device identification system will help reduce medical errors; will allow the FDA, the healthcare community, and the industry to more rapidly review and organize adverse event reports; identify problems relating to a particular device ... and thereby allow for more rapid, effective corrective actions..."
The proposed law also would add medical devices to the FDA's Sentinel post-market surveillance initiative, an electronic system that now monitors prescription drug safety after FDA approval.