Cybersecurity Center of Excellence Launched
Promoting Quick Adoption of Information Technology Tools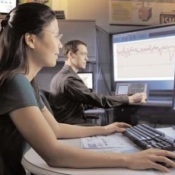 The National Institute of Standards and Technology is establishing the National Cybersecurity Center of Excellence, a public-private collaboration aimed at accelerating the widespread adoption of integrated cybersecurity tools and technologies.

NIST Director Patrick Gallagher, at ceremonies on Feb. 21, said the center would unite "the best minds and provide them with the best tools to create and test solutions that will make online transactions of all kinds safer."

See Also: Active Deception to Combat Advanced Threats

Using a $10 million appropriation, NIST and its partners will provide a state-of-the-art computing facility near its Gaithersburg, Md., campus, where researchers from NIST will work with users and vendors of cybersecurity products and services. The center will host multi-institutional, collaborative efforts that build on expertise from industry and government.

According to NIST, the center will undertake carefully developed use cases - comprehensive requirements and test plans to address specific cybersecurity challenges - that should lead to practical, interoperable approaches for real world needs of complex IT systems.

A NIST factsheet outlines examples of projects the center could tackle, including:
Health IT solutions that employ open interface standards to encourage interoperability, flexibility and competition, while allowing wide broadband remote access and high levels of privacy and security.
Cloud computing offerings that furnish strong methods for knowing the physical location of sensitive data and for monitoring and verifying permissions for data movement among cloud servers.
Mobile computing solutions that provide trusted ways for organizations to communicate with their employees on their personally owned devices and yet protect that data if the device is lost or stolen or if the employee no longer works for the organization.
By hastening the implementation of state-of-the-art cybersecurity tools, NIST said, the center would enhance trust in American IT communications, data and storage systems; lower risk for companies and individuals in the use of IT systems; and encourage development of innovative, job-creating cybersecurity products and services.
Fostering America's Cybersecurity Industry
NIST is part of the Department of Commerce, and among its roles is to promote American technological innovation, and the institute says the improved trust resulting from the center's initiatives should support the development and adoption of innovative business processes to improve operational efficiency, reap significant financial benefits for public and private institutions, promote entrepreneurship and create new jobs and career opportunities.
NIST said additional center projects could focus on cryptography; continuous monitoring; identification, authentication and authorization in public-private sectors; or cybersecurity curriculum development.
The state of Maryland and Montgomery County, where NIST is situated, joined NIST in sponsoring the center. Maryland officials see the development of cybersecurity solutions and products as an economic development driver for that part of the state. The National Security Agency is based in Fort Meade in adjacent Anne Arundel County. Montgomery County also borders on Washington.
"Maryland is uniquely poised to contribute to the rapidly growing cybersecurity industry," Maryland Lt. Gov. Anthony Brown said at ceremonies launching the center. "The addition of the National Cybersecurity Center of Excellence will help build on our progress by enhancing coordination between the federal, state and local governments, as well as our partners in the private sector."