Davis: No Lame-Duck Vote on Infosec
Last GOP Oversight Chair Sees No Rush to Pass Cybersecurity Bill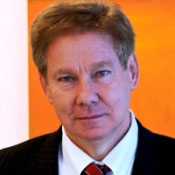 T
See Also: OPM Breach Aftermath: How Your Agency Can Improve on Breach Prevention Programs
om Davis, the last Republican to chair the House committee with primary cybersecurity oversight, says he doesn't expect any quick action on significant IT security legislation when Congress returns for its lame-duck session later this month or in January, when the GOP takes control of the House of Representatives.
And, the Virginia Republican who coauthored the Federal Information Security Management Act and the E-Government Act says in an interview with GovInfoSecurity.com (transcript below) that the government may not suffer much if lawmakers don't quickly enact IT security legislation.
Related Content
"A lot of what is needed can be done at the executive branch," Davis says. "You don't need legislation to do a lot of this. It can be an issue to the OMB (Office of Management and Budget) level; it can be an executive order. A lot of this is just congruity within the federal government itself. So there is a lot to be done there."
Still, if Congress should want to act on a significant cybersecurity bill, Davis says he doubts the political bickering on other issues - tax cuts, employment and healthcare, to name a few - shouldn't interfere. "Sometimes what you're looking for are legislative victories when can't get the big things," Davis says. Cybersecurity "is a national security-, homeland security-type issue, and on these kind of issues, sometimes the parties will get together because it has fewer political implications. The political implications with cyber are more around privacy rights and those kinds of things then they are the usual partisan divisions."
In the interview, Davis also praises Rep. Darrell Issa, R-Calif., the new chairman of the House Committee on Oversight and Government Reform - the panel Davis chaired before he left Congress in 2006 - as tech savvy as they come, pointing out that Issa founded the business that produces the Viper car alarm and holds about three dozen patents. "He understands the cyber equation very well," he says. "You want somebody like that sitting in that kind of position."
To some Democrats, Issa is seen as a highly partisan figure who would use his platform as Oversight and Government Reform chairman to investigate the Obama administration and embarrass Democrats, which he has denied.
Could bitter confrontation between Issa and the White House sour relations with Democrats on cybersecurity legislation and oversight, which has proven to be bipartisan? Davis thinks not. "Darrell is going to be strong enough to be able to be able to reach across the lines to coordinate with Carper or Rockefeller or whoever," Davis says, referring to Sens. Tom Carper of Delaware and Jay Rockefeller of West Virginia, Democrats who have backed significant federal government cybersecurity reforms.
Davis, director of Federal Government Affairs at the management consultancy Deloitte & Touche, was interviewed by GovInfoSecurity.com's Eric Chabrow.
Davis on Issa
ERIC CHABROW: Tell us about Darrell Issa, the California Republican who will take over your old job as chair of the House Oversight and Government Reform Committee.
TOM DAVIS: Darrell is as tech-savvy as they come. As you know he started a car alarm company, built into a powerhouse; he still sits on its board. Darrell is a technology whiz, not just in rhetoric, but in its actual applications. He has more patents than any member of Congress. I think he is the owner of like 35 or 38 patents. He understands the cyber equation very well. You want somebody like that sitting in that kind of position.
CHABROW: Would you expect any significant cybersecurity legislation to be enacted in lame-duck session?
DAVIS: No, none. There is no chance.
CHABROW: Not even through the National Defense Authorization Act (that contains a number of IT security provisions)?
DAVIS: No, I don't think so.
CHABROW: And why is that?
DAVIS: I just don't think they are going to do anything in the lame duck. That act has a couple of radioactive provisions in it that the Republicans are not going to allow to go through. And, unless the Democrats drop them, it's a non-starter.
CHABROW: Are you talking about don't ask, don't tell provision on gay rights?
DAVIS: Yeah, and I think there is a hate-crime provision as well. I think those are the two provisions.
CHABROW: So what happens next? There has been a lot of work creating cybersecurity legislation in the past several years. Does anything start from scratch?
Latest Tweets and Mentions