Hathaway to Leave White House Cyber Job
Official Led Review of Federal Cybersecurity Posture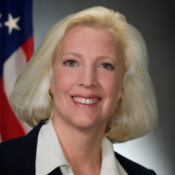 W
See Also: The Evolution of Advanced Malware
hite House cybersecurity aide Melissa Hathaway, who conducted last spring's review of the federal government's cybersecurity posture, will leave her job as acting senior director for cyberspace on Aug. 21.
Hathaway had been on loan to the White House from the Office of the National Intelligence Director since February, when President Obama tapped her to conduct a study of existing federal government cybersecurity policies and procedures. Her White House assignment was to end on April 9, when her "60-day" cybersecurity report was initially due, but was extended to this month.
Related Content
"We are grateful for her dedicated service and for the significant progress she and her team have made on our national cybersecurity strategy," White House spokesman Nicholas Shapiro said in an e-mail message.
Citing personal reasons, Hathaway said she will leave the government on Aug. 24, The Wall Street Journal reported in a story posted on its website. Hathaway told the paper she took herself out of the running for the Obama administration's cybersecurity coordinator post about two weeks ago, but she plans to remain working in the cybersecurity arena.
Her departure isn't a surprise, since a number of officials familiar with the situation have said she was no longer a candidate for the nation's top cybersecurity post. (See: Cyber 'Czar' Vacancy Persists.)
The White House has considered at least 30 people for the job, sources say. The position would report to Gen. James Jones and Lawrence Summers, heads of the National Security Council and National Economic Council, respectively. Having two bosses with strong personalities have discouraged some people from taking the job. Some cybersecurity experts say the post isn't as influential as some candidates would like.
Shapiro, in his e-mail response, reiterated the White House position that the job has sway with President Obama and the cybersecurity coordinator will have direct access to the commander in chief. "The president is personally committed to finding the right person for this job, and a rigorous selection process is well underway," Shapiro said.
The White House declined to discuss specifics about any candidate for the cybersecurity coordinator post, including Hathaway, saying it's a private, personnel matter.
Hathaway is highly respected within the government IT security and intelligence communities. "She's smart as a whip and knows the issues, and knows how to hold things close to the vest," a former high-level government IT security official said of Hathaway.
Here's what retired Air Force Gen. Harry Raduege, co-chair of the Commission for the 44th President and former head of the Defense Information Security Agency, said of Hathaway when Obama named her to conduct the cybersecurity review: "Melissa was instrumental in constructing and making our nation aware of the Bush administration's Comprehensive National Cyber Initiative. She has deep experience and knowledge in this critical area of cybersecurity, so she's well qualified to be in charge of conducting this assessment."
Hathaway, a protégé of retired Adm. Mike McConnell, took the White House assignment at about the time McConnell resigned as the National Intelligence director. Under McConnell, Hathaway served as a senior advisor and cyber coordination executive. She chaired the National Cyber Study Group, contributing to the development of the Bush administration's Comprehensive National Cybersecurity Initiative. That led to her appointment as director of the Joint Interagency Cyber Task Force in January 2008. At Booz Allen, where she first worked with McConnell, Hathaway served as a cybersecurity strategist, leading the information operations and long-range strategy and policy support business units.
Hathaway holds BA from American University and a special certificate in information operations at the U.S. Armed Force Staff College.
Also read from our archives:
Latest Tweets and Mentions